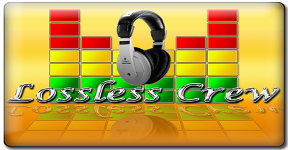 Blaze Foley - The Dawg Years (2010)

Label: Fat Possum Records ‎– FP1223-2
Format: CD, Album
Country: US
Released: 2010
Genre: Folk, World, & Country
Style: Country, Folk
.: Recensione :.
Michael David Fuller (December 18, 1949 – February 1, 1989), better known under the stage name Blaze Foley, was an American singer-songwriter.
Foley was born Michael David Fuller in Malvern, Arkansas, but grew up in Texas. He performed in a gospel band called The Fuller Family with his mother and sisters. After leaving home, he performed in Atlanta, Chicago, Houston, and finally Austin, Texas. He was close friends with Townes Van Zandt.
His song "If I Could Only Fly" became a hit in the interpretation of Merle Haggard. His song "Election Day" was covered by Lyle Lovett on his 2003 album "My Baby Don't Tolerate" and his song "Clay Pigeons" was covered by John Prine on his Grammy Award winning 2005 album "Fair and Square." Joe Nichols pays tribute to "If I Could Only Fly" by recording it for his album "Real Things" released in 2007.
In 1989, Foley was shot in the chest and killed by Carey January, the son of Foley's friend Concho January. Carey January was acquitted of murder in the first degree by reason of self-defense. He and his father presented completely different versions of the shooting at trial.
Foley jokingly claimed to be the illegitimate son of Red Foley and Blaze Starr.
Foley placed duct tape on the tips of his cowboy boots to mock the "Urban Cowboy" crazed folks with their silver tipped cowboy boots. He later made a suit out of duct tape that he used to walk around in. At his funeral, his casket was coated with duct tape by his friends. Townes Van Zandt was quoted as saying that he'd "have to dig Foley up to get the pawn ticket for his guitar that was in his pocket".
..: Tracklist :..
1 You'll Get Yours Aplenty 2:09
2 I Should Have Been Home 2:10
3 Tree House Lullaby 2:11
4 Election Day 2:30
5 Let Me Ride In Your Big Cadillac 2:40
6 The Moonlight Song 2:39
7 Cold, Cold World 2:34
8 Instrumental 1:46
9 Fat Boy 2:57
10 Cosmic Doo Doo 1:47
11 Crawl Back To You 2:20
12 June Or September 2:42
13 Livin' In The Woods In A Tree 2:10
14 Basil's Song 2:08
15 Rudee Down In New Orleans 2:06
16 New Wave Blues 2:11
17 Big Chief Hightower 1:49
18 Big Cheeseburgers And Good French Fries 2:29
19 Blaze Foley's 113th Wet Dream 3:04
20 Springtime In Uganda 4:42
Artwork By – Kevin Triplett
Liner Notes, Producer – Basil Bouris
Mastered By – Rick Rowe
Photography [Back Cover] – Mike Boyle
Photography [Inside] – Wanda Witt
Written-By – Blaze Foley
..: LOG :..
..: CUE :..
.: Note :.
Orario di seed e Banda disponibile:
2Mb no stop fino ad un ragionevole numero di download
Export:
Nitro.to, 1337x, BT Scene, BitDown, Polskie Torrent,Glodis, Il Corsaro Nero
Messaggio modificato da dye il Sep 14 2018, 03:54 PM