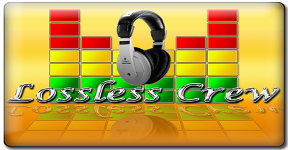 DEEP PURPLE

-

IN CONCERT WITH LONDON SYMPHONY ORCHESTRA

.: Dati Album :.
Titolo:
Deep Purple - In Concert With London Symphony Orchestra
Anno:
2000
Genere:
Rock
Etichetta:
Eagle
Formato:
EAC V1.0 beta 1 (secure mode) | FLAC+CUE+LOG+COVERS| 954 Mb
Disc 1
01. Picture within
02. Wait a while
03. Sitting in a dream
04. Love is all
05. Via Miami
06. That's why God is singing the blues
07. Take it off the top
08. Wring that neck
09. Pictures of home
10. Gemini Suite - Guitar Movement
Disc 2
01. Concerto for Group and Orchestra - Movement I
02. Concerto for Group and Orchestra - Movement II
03. Concerto for Group and Orchestra - Movement III
04. Ted the Mechanic
05. Watching the Sky
06. Sometimes I Feel Like Screaming
07. Smoke on the Water
08. Before I Forget (Bonus Track)
.: Recensione :.
Ci sono voluti più di trent'anni perché i Deep Purple ritornassero alla Royal Albert Hall per rivivere e registrare nuovamente su disco quella stupenda performance che li aveva già visti protagonisti ai tempi con l'orchestra sinfonica di Londra. D'acqua sotto i ponti ne è passata parecchia, ma da quell'ultima esperienza la maturità artistica acquisita dai Deep Purple è cresciuta, pesando notevolmente sulla resa finale di questo doppio Cd: un lavoro imponente e giustamente degno di essere accostato ad una vera opera musicale. I paragoni con "S&M", l'ultimo lavoro dei Metallica abbinato anch'esso ad un'orchestra, sono quasi d'obbligo, ma è difficile non notare che nell'incisione dei Purple esiste una sorta di feeling naturale tra le due entità musicali, una comunicazione spontanea capace di amalgamare pienamente rock e musica classica…una cosa che invece manca in alcuni punti del disco dei "four horsemen". Il primo Cd del set è forse il più melodico ed il meno dinamico. Le tracce presenti sono perlopiù parte del repertorio esclusivo di Jon Lord e Roger Glover, con una speciale apparizione ai vocals di Ronnie James Dio. Altresì la presenza di una voce femminile rende il tutto ancora più magico e "soffice", circondando le canzoni di un aura molto romantica ed eterea. Il secondo cd è quello più movimentato e la prima traccia, "Concerto For Group and Orchestra", riesce maggiormente a rendere l'idea di come rock e classica possano tranquillamente andare a braccetto, non generando alcuna confusione nell'esecuzione. Tre quinti delle canzoni qui presenti evocano prepotentemente il periodo Steve Morse, mentre "Smoke on the water", il cavallo di battaglia dei Purple, è il pezzo che trionfalmente chiude questa stupenda session.
.: Dati Tecnici :..: Note :.Orario di seed e Banda disponibile:
Lunedì/Venerdì dalle 15 alle 22
Sabato e festivi dalle 09 alle 22
50Kbps
RINGRAZIAMENTI

TNT - LOSSLESS CREW - CLOHIL - LEONENERO - MO YAN - KAIMANOV - IMAGESHACK - DEBASER - ALLMUSIC - ROCKOL - METALLIZED - WIKIPEDIA