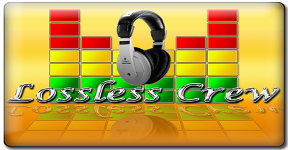 Roland Petit - La Dame De Pique (2006)
Label: Harmonia Mundi
Video: 16:9 NTSC
Audio: PCM Stereo, Dolby Digital 5.1
Number of discs: 1
DVD Release Date: June 13, 2006
Run Time: 133 minutes
DVD review by Oksana Khadarina
.: Recensione :.
September 2006
The Bolshoi Ballet is renowned for its romantic and classical repertoire. For more than a century, the company has been diligently preserving traditional classical ballet style while other ballet troupes have been adopting modern technique and staging works created by contemporary choreographers. In the 1980ís, despite sold-out performances, standing ovations, and ample profits, the Bolshoi began to lose its edge with a dated repertoire and old-fashioned choreography. The question ìWill the Bolshoi ever become more innovative in style?î had no positive answer for decades.
During the 30-year tenure of Yuri Grigorovich, the Bolshoiís choreographer-in-chief from 1964 to 1994, only a few guest choreographers had a chance to create new works for the company. Roland Petit (b. 1924), a prestigious French dance maker, was one of them. He was artistic director of Ballet National de Marseille for more than 25 years and is rightly called ìa founder of modern ballet in France.î Having staged more than 160 ballets, Petit is famous for the theatrical and dramatic style of his works.
In 1988, Petit was invited by the Soviet Minister of Culture to stage ìCyrano de Bergerac,î the ballet he had originally created in 1959 for the Paris Opera Ballet. In 2001 he received another invitation from the Bolshoi to visit Moscow ñ this time to create a new version of ìPique Dameî (ìThe Queen of Spadesî), the ballet based on the famous Alexander Pushkinís novella.
The original ballet ìThe Queen of Spades,î set to Tchaikovskyís opera score, was created in the early 1970s for Mikhail Baryshnikov. ìIt was a successÖî said Petit about this work, ìit had splendid sets, fine costumes, marvelous music and a first-class dancer in the lead roleÖ But it lacked an important ingredient: dramatic content.î (Baryshnikov refused to follow the script and rejected duets with the Countess, therefore, according to the choreographer, the dramatic physical interaction between two main characters was missing.)
In the new version, Petit decided to change the original libretto and selected a different musical score ñ an arrangement of Tchaikovskyís Sixth (PathÈtique) Symphony. Bel Air Classiquesí newly-released DVD features the new production of ìPique Dameî recorded in 2005 on the stage of the Bolshoi Opera Theater.
The new version of ìPique Dameî is a spectacle with deep dramatic content and amazing theatrical choreography. Four characters take the spotlight: Hermann, the Countess, Lisa, and Chekalinsky. Hermann, a young man obsessed with winning a fortune by playing cards, has a principal role in the story. He is not an inveterate gambler, yet he is a social climber. Hermann learns of the Countess, who has knowledge of a magical sequence of three winning cards, and is determined to learn this secret at any price. In the end, he is driven by his growing obsession and greed to attempted murder, madness, and his eventual death.
Itís a profoundly theatrical role for which dramatic acting skills are as important as virtuoso dancing technique. Nikolai Tsiskaridze, a charismatic performer and star of the Bolshoi Ballet, excelled in this role not only as a dancer but also an actor. His choreographic language is rich in pirouettes and spins, which the dancer performs with astonishing speed of revolutions.
The Countess, danced by Ilze Liepa, a daughter of one of the greatest Russian dancers Marius Liepa, appears in a double role as a ghost and an old woman. Petit created challenging and dramatically intense choreography for this role. She is powerful, menacing, and victorious as a ghost punishing Hermann for his evil. As the Countess, she is fragile and vulnerable. Though smitten and charmed by the good looks of the young man, she understands his wicked intent and is frightened of him.
In the ballet libretto, Petit follows very closely the original Pushkin tale in which Hermann resolves that, if necessary, he will become the lover of the 80-year old Countess. The choreography of two ìlove duetsî performed by Hermann and the Countess reflects the repulsive nature of this relationship. In the first duet between the Countess and Hermann (Ballroom scene), clad in a slick black dress, the old lady is reminiscent of a crow, and at times a spider. And she seems to be in control, as if she is actually only a vision or a hallucination.
The second pas de deux takes place in the Countessís bedroom. Resembling a trapped bird, she is shaken and terrified by Hermannís threats, yet reluctant to respond to his pleas to name the three cards. In the end, their dance becomes a violent struggle with a tragic finale. Liepaís performance in both dances is spellbinding.
Another personage of this story is Lisa ñ a young orphan living with the Countess. She meets Hermann and falls in love with him. Captivated by her innocence and quiet beauty, for a moment, Hermann is transformed into a man capable of love. Their duet is the most enchanting moment of the ballet. Svetlana Lunkina as Lisa with her beautiful long extensions, pure lines, and statuesque poses is simply mesmerizing.
The finale is a powerful and visually gripping scene of the ballet. In a large gaming room, Hermann plays against Chekalinsky ñ a nobleman and avid gambler. Their duet is choreographed like a duel when both parties have three attempts to strike. Winning the first two rounds, Hermann has no doubts of his ultimate success. To his horror, the third card, which he presumed would be an ace, happens to be a Pique Dame. Chekalinsky wins the game while Hermann loses his fortune. Stricken by shock, Hermann falls breathless on the floor as the ghost of the Countess watches him die ñ her revenge is triumphantly accomplished.
DÈcor and sets created by Jean-Michel Wilmotte are minimal and plain: a backdrop with painted suit symbols, two beds, and a long gaming table. Fortunately, beautiful costumes by Luisa Spinatelli help make up for the lackluster stage design.
The ensemble choreography improves from one scene to the next. If the opening dance of poker-faced ìgamblersî carrying four suit symbols and forming simple patterns looks less than compelling, the beautifully choreographed waltz performed by the corps de ballet in the Ballroom scene willdefinitely lift spirits. The finale of the ballet is Petitís choreographic triumph.
The second ballet on the DVD is ìPassacaglia,î created in 1994 and set to atonic melodies of German composer Anton von Webern. Itís a plotless neoclassical abstract performed by Bolshoiís corps de ballet with solos by Svetlana Lunkina and Yan Godovsky.
The DVD also features a 30-minute interview with Roland Petit, Nikolai Tsiskaridze, and Ilze Liepa.
Orario di seed e Banda disponibile:
2Mb no stop fino ad un ragionevole numero di download
Export:
Nitro.to, 1337x, BT Scene, BitDown, Polskie Torrent,Glodis, Il Corsaro Nero
Messaggio modificato da dye il May 18 2018, 03:47 AM