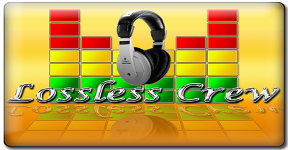 Steppenwolf - Live (2004)
..: Album Data :..
Label: Not On Label Š 0536
Format: DVD, PAL
Audio: English - Dolby Digital 5.1
Country: Europe
Released: 2004
Genre: Rock
Style: Hard Rock, Classic Rock
..: Tracklist :..
1 Introduction
2 Love Me All Night Long
3 Discount
4 Hey Lawdy Mama
5 Every Man For Himself
6 You
7 Snowblind Friend
8 Hot Night In A Cold Town
9 Underworld King
10 Sookie Sookie
11 Hot Bucks
12 Don't Cry
13 Twisted
14 Move Over
15 Hey I'm Allright
16 Born To Be Wild
17 Smokey Factory Blues O
18 Colorado Rythm
19 Monster
20 Do Or Die
21 A Tribute To Steppenwolf
.: Recensione :.
Steppenwolf are a Canadian-American rock group that was prominent in the late 1960s. The group was formed in 1967 in Los Angeles by vocalist John Kay, guitarist Michael Monarch, bassist Rushton Moreve, keyboardist Goldy McJohn and drummer Jerry Edmonton after the dissolution of Toronto group The Sparrows, formed by John Kay in the early 60s but of which Moreve was not a member of.
The band has sold more than 25 million records worldwide,[citation needed] releasing eight gold albums and twelve Billboard Hot 100 singles of which six were Top 40 hits, including three Top 10 successes: "Born to Be Wild", "Magic Carpet Ride", and "Rock Me". Steppenwolf enjoyed worldwide success from 1968 to 1974, but clashing personalities led to the end of the core lineup. Today, frontman John Kay is the only original member left, having served as lead singer for more than 40 years since 1967.
Orario di seed e Banda disponibile:
110kb no stop fino ad un ragionevole numero di download
Export:1337x, Auratorrent, Extratorrent, Polskie Torrent, Bt Scene, Bit Down, Worldwide Torrent, Glo Dls, SKtorrent, Isohunt.


Messaggio modificato da dye il May 19 2017, 02:43 PM