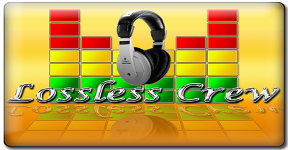 Daniele Silvestri - S.C.O.T.C.H. (2011)
..: Album Data :..
Actors: Daniele Silvestri, Niccolo' Fabi, Diego Mancino, Pino Marino, Beppe Servillo
Format: DVD Audio, Fullscreen, PAL,
Audio: Italian (Dolby Digital 5.1)
Language: Italian
Subtitles: Italiano
Format immage: 16:9
Number disc: 1
Studio: Epic
Date version DVD: 22 nov. 2011
..: Tracklist :..
Le navi
Io non mi sento italiano
Precario ╦ il mondo (con Raiz)
Acqua stagnante
Fifty-fifty
Ma che discorsi
Monito«
Datemi un benzinaio
Samantha
Le cose in comune
Me fece male a chepa
Strade di francia
Sornione (con Niccol┌ Fabi)
Il mio nemico
Questo paese
Acqua che scorre (con Diego Mancino)
L'appello (con Pino Marino)
Lo scotch (con Peppe Servillo)
La tecnostrocca
Manifesto
Gino e l'alfetta (con Valerio Mastandrea)
Salir┌
Aria
Il mondo stretto in una mano
Monetine
La paranza
Testardo
Cohiba
.: Recensione :.
Silvestri debuted in 1994, releasing his eponymous album. The set received a Targa Tenco for Best Debut Album. In 1995, he competed in the Newcomers' Section of the Sanremo Music Festival with the song "L'uomo col megafono". The track was included in his second studio album, Prima di essere uomo, whose second single, "Le cose che abbiamo in comune", became a radio hit in 1995 and received the Targa Tenco for Song of the Year.
In 1996 Silvestri released a double studio album, Il dado. His following studio set, Sig. Dapatas, was released in 1999, after Silvestri's appearance as a contestant of the Big Artists section in the Sanremo Music Festival with the track "Aria", which received the Critics' Award. In 2000, he released his first greatest hits album, Occhi da orientale, launched by the single with the same name, released in September of the same year.
In 2002, Silvestri released the single "Salir┌", which won the Critics' Award at the Sanremo Music Festival of the same year and became a top 5 hit in Italy. In December of the same year, the song received four Italian Music Awards for Song of the Year, Composition of the Year, Best Italian Arrangement and Best Italian Music Video
Orario di seed e Banda disponibile:
110kb no stop fino ad un ragionevole numero di download
Export:
Sktorrent, 1337x, BT Scene, Extratorrent, Polskye Torrent, Worldwide Torrent,Glodis, Auratorrent PL, Il Cordaro Nero.
Messaggio modificato da dye il Apr 21 2017, 05:02 AM