THE OCCULT ROOTS OF NAZISM
Nicholas Goodrick-Clarke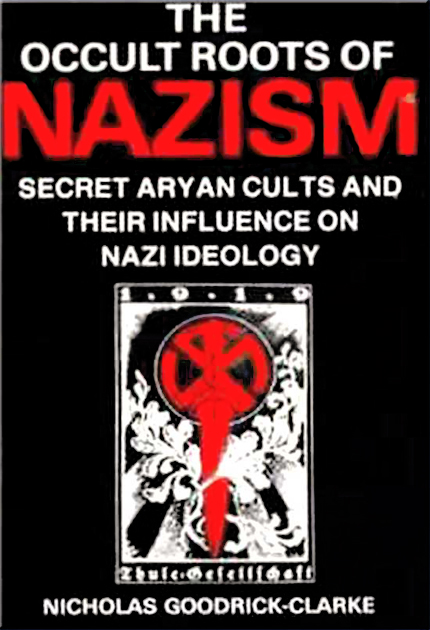 Titolo:
The occult roots of nazism
Anno:
1992
Genere:
Storia contemporanea, Esoterismo
Lingua:
Inglese
formato:
Html
dimensioni:
1,06 Mb
Estratto:
This is an unusual history. Although it presents an account of past events relating to the origins and ideology of National Socialism in Germany, its proper subject is not the parties, policies and organizations through which men rationally express their interests in a social and political context. Rather, it is an underground history, concerned with the myths, symbols and fantasies that bear on the development of reactionary, authoritarian, and Nazi styles of thinking. It is also a marginal history, since its principal characters were mystics, seers and sectarians who had little to do with the outer realities of politics and administration. But such men had the imagination and opportunity to describe a dream-world that often underlay the sentiments and actions of more worldly men in positions of power and responsibility. Indeed, their abstruse ideas and weird cults anticipated the political doctrines and institutions of the Third Reich.
For historians trained exclusively in the evaluation of concrete events, causes, and rational purposes, this netherworld of fantasy may seem delusive. They would argue that politics and historical change are driven only by real material interests. However, fantasies can achieve a causal status once they have been institutionalized in beliefs, values, and social groups. Fantasies are also an important symptom of impending cultural changes and political action. The particular fantasies discussed in this book were generated within an extreme right-wing movement concerned with the creation of a superman élite, the extermination of lesser beings, and the establishment of a new world-order. The nature of this movement has set it quite apart from the mainstream of rational politics in the twentieth century and demands answers relating to its deeper inspiration. An analysis of the fantasies underlying such a movement can provide new answers to old questions.
Orario di seed e Banda disponibile:
senza limiti.
Messaggio modificato da books il Dec 26 2016, 06:30 PM