Nuova richiesta di contatto:
Testo:
gen.james.thurman72 (Gen.james thurman)
Enter a message to introduce yourself.I am LT GENERAL James Thurman,Am a US military officer stationed in Syria/Korea. I am a kind, caring and jovial man with a good sense of humor. I enjoy making new friends to learn more about their experiences in life. I love traveling, exploring the serene sights of nature's beauty. The sea side and hill tops are my most cherished places for meditation and refreshment. I enjoy a wide variety of things which include reading, holding hands while taking walks, music, art galleries, culture and movies. I believe i do possess lots of qualities which lots of men do not have such as, committed to work, industrious, caring, down to heart, romantic, loyal and trust worthy. My hobbies include dancing, playing gulf etc.Because of my active call to duty I need a relationship with someone who can bring smiles on my face, and gladden my heart. The person must be a trusted person who has the ability to bring peace to my heart, someone who is contented with her life, and ready to share that life with me, I'm not always on this site but I will be glad if you can contact me on my personal (thurmannjames@yahoo.com) or you can send me your email,address to enable write and i will tell you more about myself and also send you my pictures.
Link Wiki:
http://en.wikipedia.org/wiki/James_D._Thurman
[cut].... caring and jovial man with a good sense of humor....[cut]
[cut].... The sea side and hill tops are my most cherished places for meditation and refreshment....[cut]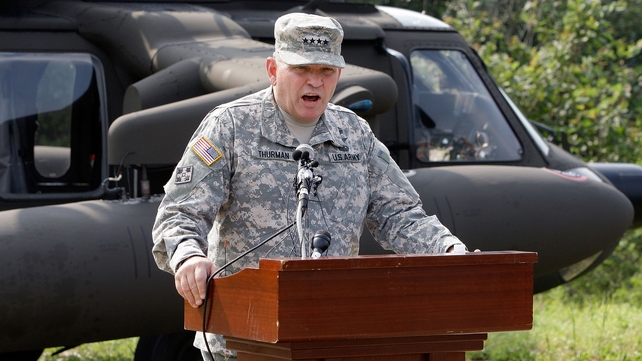 [cut].... I believe i do possess lots of qualities which lots of men do not have such as, committed to work, industrious, caring, down to heart, romantic, loyal and trust worthy....[cut]
Messaggio modificato da barbagrigia il May 10 2013, 11:48 PM