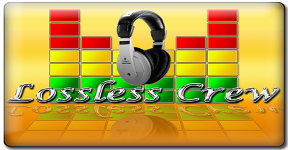 The Manhattan Transfer Carmen McRae - Vocalese Live in Tokio (2004)




..: Album Data :..
Format: Color, Dolby, DVD,PAL
Language: English
Aspect Ratio: 1.33:1
Number of discs: 1
Studio: Eagle Rock Ent
DVD Release Date: November 16, 2004
Run Time: 80 minutes
.: Recensione :.
A pair of concerts from two of the biggest names in jazz. "Live In Tokyo" finds legendary singer-pianist Carmen McRae lending her inimitable phrasing to standards such as "That Old Black Magic", "What a Little Moonlight Can Do", "But Not For Me" and many more. "Vocalese Live" features the vocal quartet Manhattan Transfer interpreting classics such as "Meet Benny Bailey", "Java Jive" and "That's Killer Joe" in their uniquely retro vocalese style. Both concerts were recorded in Tokyo, Japan, in 1986.
..: Tracklist :..
1. Four Brothers
2. Rambo
3. Meet Benny Bailey
4. Airegin
5. To You
6. Sing Joy Spring
7. Move
8. That's Killer Joe
9. The Duke of Dubuque
10. Gloria
11. Heart's Desire
12. Birdland
13. On the Boulevard
14. The Shaker Song
15. Java Jive
16. Blue Champagne
17. How High the Moon
18. The Boy From the New York City
19. Ray's Rockhouse
20. That Old Black Magic
21. I Get Along Without You Very Well
22. I Concentrate on You
23. Love Came with Stealthy Fingers
24. Getting Some Fun out of Life
25. Thou Swell
26. My Old Flame
27. Yesterdays
28. Listen Here
29. If I Were a Bell
30. But Not for Me
31. What a Little Moonlight Can Do
32. That Old Devil Called Love
33. As Long as I Live
34. Upside Down
35. Dindi
36. No More Blues
37. Beautiful Moons Ago
38. I'm an Errand Girl for Rhythm
39. Love Theme/As Star is Born
40. With One More Look at You
Orario di seed e Banda disponibile:
2Mb no stop fino ad un ragionevole numero di download
Export:1337x, Auratorrent, Polskie Torrent, Bt Scene, Bit Down, polskie tosrrent, Glo Dls, SKtorrent, Isohunt.


Messaggio modificato da dye il Nov 17 2017, 12:59 PM