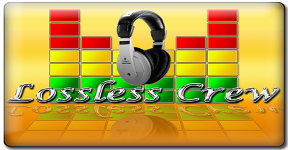 Nevermore - The Year of The Voyager (2008)
Label: Century Media ?ñ 8310-9
Format: 2 ◊ DVD, DVD-Video, NTSC
Country: US
Date Out: 25 Nov 2008
Genere: Rock
Style: Heavy Metal
.: Recensione :.
evermore was formed after Warrel Dane and Jim Sheppard's previous band, Sanctuary (4), had disbanded. Jeff Loomis went on to join Sanctuary as a touring guitarist just before they folded, and then formed Nevermore with Dane and Sheppard.
Nevermore ceased activity in 2011 after Loomis and Van Williams both departed following disputes with Sheppard and Dane. The latter two then returned to the recently reactivated Sanctuary on a full-time basis. Warrel Dane later stated that Nevermore was not definitively finished. This was contradicted in a September 2017 interview with Jeff Loomis, where he confirmed that the band was actually broken up, while acknowledging that a future reunion would be possible, since the band members were still on speaking terms with each other. However, with the passing of Warrel Dane on December 13th, 2017, a reunion at this point appears unlikely.
Last line-up:
Warrel Dane: Vocals
Jim Sheppard: Bass
Jeff Loomis: Guitars, Backing Vocals
Van Williams: Drums, Percussion
Former Members:
Mark Arrington: Drums, Percussion
Pat O'Brien: Guitars
Tim Calvert: Guitars
Steve Smyth: Guitars, Backing Vocals
..: Tracklist :..
Live At The Zeche Bochum, Germany, October 11th, 2006
1-1 Intro
1-2 Final Product
1-3 My Acid Words
1-4 What Tomorrow Knows / Gardens Of Grey
1-5 Next In Line
1-6 Enemies Of Reality
1-7 I, Voyager
1-8 The Politics Of Extasy
1-9 The River Dragon Has Come
1-10 I Am The Dog
1-11 Dreaming Neon Black
1-12 Matricide
1-13 Dead Heart In A Dead World
1-14 Inside Four Walls
1-15 The Learning
1-16 Sentient
1-17 Narcosynthesis
1-18 The Heart Collector
1-19 Born
1-20 This Godless Endeavor
Gigantour - September 2nd, 2005
2-1 Born
2-2 Enemies Of Reality
Metal Mania Festival - March 4th, 2006
2-3 Final Product
2-4 The Heart Collector
2-5 Enemies Of Reality
2-6 The Seven Tongues Of God
Wacken - August 4th, 2006
2-7 Final Product
2-8 Narcosynthesis
2-9 Engines Of Hate
2-10 Born
Century Media USA 10th Anniversary Party - September 28th, 2001
2-11 Engines Of Hate
2-12 Beyond Within
Promo Videos:
2-13 What Tomorrow Knows
2-14 Next In Line
2-15 Believe In Nothing
2-16 I, Voyager
2-17 Enemies Of Reality
2-18 Final Product
2-19 Born
2-20 Narcosynthesis [Live]
Societ‡, ecc.
Recorded At ñ Zeche Bochum
Note
Comes in a standard DVD case with booklet
Orario di seed e Banda disponibile:
2Mb no stop fino ad un ragionevole numero di download
Export:
Nitro.to, 1337x, BT Scene, BitDown, Polskie Torrent,Glodis, Il Corsaro Nero
Messaggio modificato da dye il Mar 15 2019, 03:22 AM