FACTS ABOUT NARCOTICS
Victor e Virginia Vogel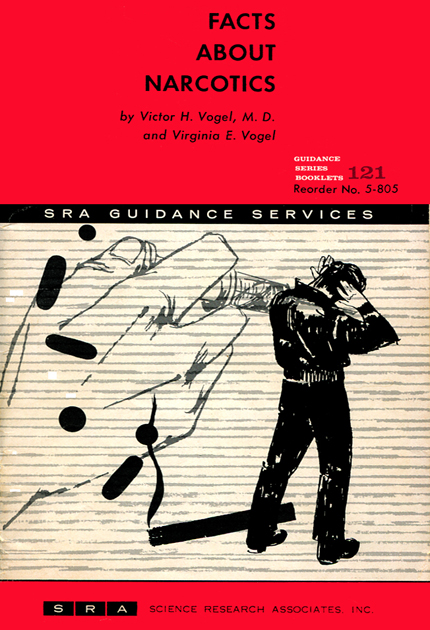 Titolo: Facts about narcotics
Anno: 1951
Genere: Sociologia
Lingua: Inglese
formato: Html
dimensioni: 2,47 Mb

Estratto:
Several thousand young people under the age of 21 are already addicted to narcotic drugs or are becoming addicts! What are the facts on this serious problem? Why have so many young people turned to drugs? Here is what they say:

- It seemed like everybody was doing it.
- I started using heroin with friends at the dance hall - half of the kids I know were using it.
- Three fourths of the boys in my neighborhood were playing around with heroin.
- My boy friend started me on heroin.
- You can buy heroin on every corner in my part of town - and it only cost fifty cents a cap.
- I just followed the crowd - until I got caught stealing to buy drugs and was sent to jail.

Many young people become drug addicts because they don't realize what they're getting into. They think they'll go along with the crowd, take heroin or morphine or marijuana once in a while for harmless fun, and then stop. They know that some people become addicts, but they don't believe it can happen to them.
The sad truth is that once you start taking drugs it doesn't make any difference what sort of person you are. Once you start, you can't stop - and then you're an addict. Drug addiction can be cured, in many cases, but it involves months of medical and psychiatric treatment in a special hospital. And getting off drugs is distressing and tedious even under the best circumstances.
It is vitally important that all of us know the true facts about narcotic drugs - what they do to people, what kind of people start taking these drugs, how addicts are treated, and above all, how addiction can be prevented. That's what this booklet will tell you in the following chapters.

Orario di seed e Banda disponibile: senza limiti.