Gruppo: Releaser
Messaggi: 1816
Utente Nr.: 126539
Iscritto il: 27-April 07



PRESENTS
----------------------------------------------------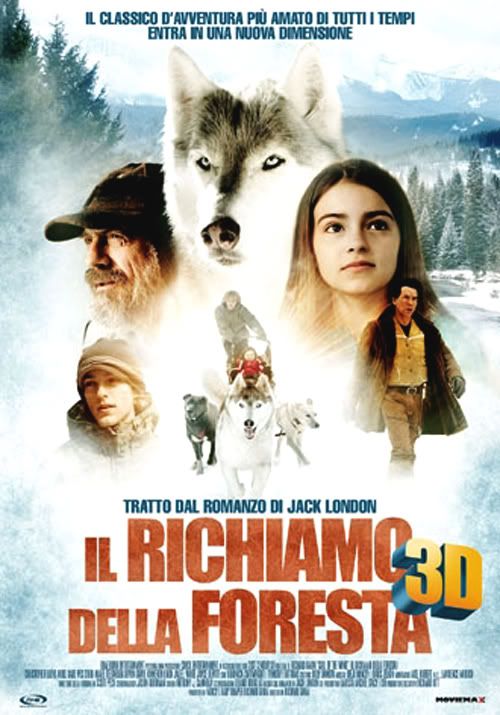 ----------------------------------------------------
Titolo originale:
Call of the Wild
Nazione:
U.S.A.
Anno:
2009
Genere:
Avventura
Regia:
87'
Durata:
Richard Gabai
----------------------------------------------------

Ryann, una ragazzina di nove anni, si trasferisce per alcune settimane nel Montana,
a casa del nonno, fino a quando i suoi genitori non rientreranno dal loro viaggio all'estero.
Abituata alla vita di una grande città come Boston, Ryann, non riesce ad abituarsi
a vivere in una cittadina. Quando però trova un lupo ferito, decide di prendersene cura,
nonostante il parere contrario di molti abitanti del posto. Ryann é decisa ad andare avanti
nel suo intento ed in più vuole partecipare e vincere l'annuale gara su slitte trainate da
cani insieme al suo "cucciolo".

----------------------------------------------------
Christopher Lloyd, Timothy Bottoms, Veronica Cartwright,
Christopher Dempsey, Joyce DeWitt, Ariel Gade, Devon Graye,
Devon Iott, Kameron Knox, Russell Snyder, Wes Studi
----------------------------------------------------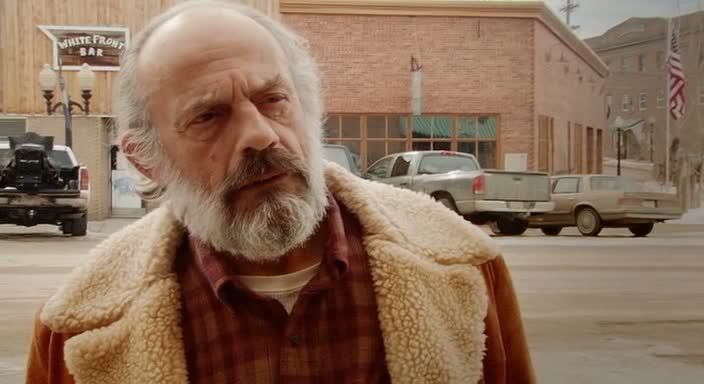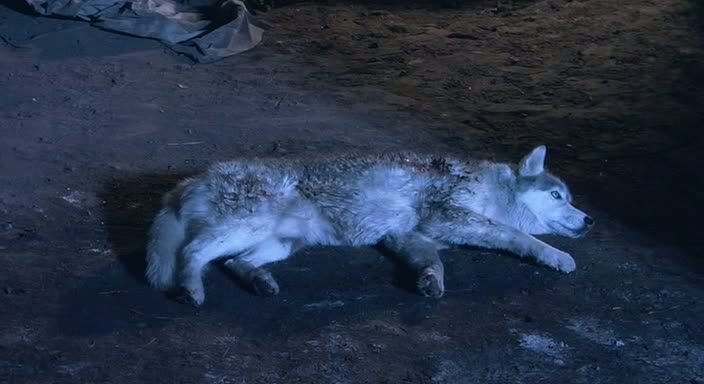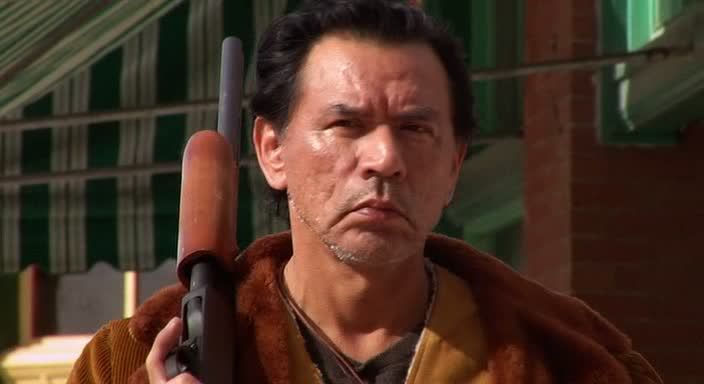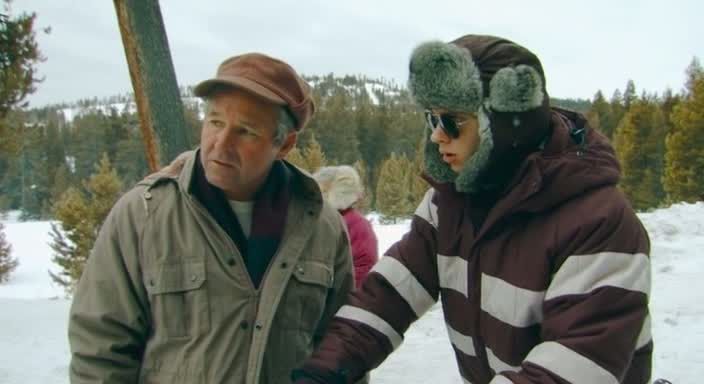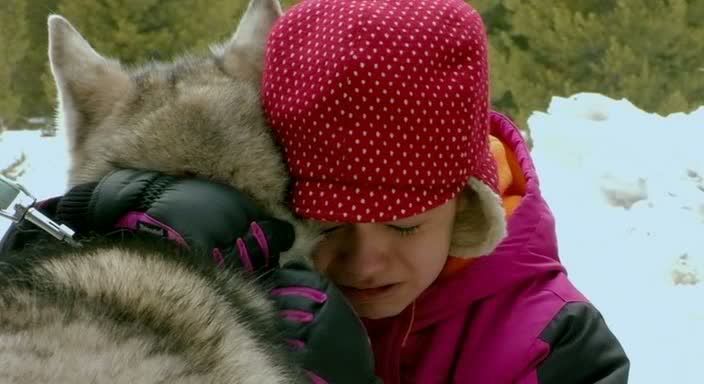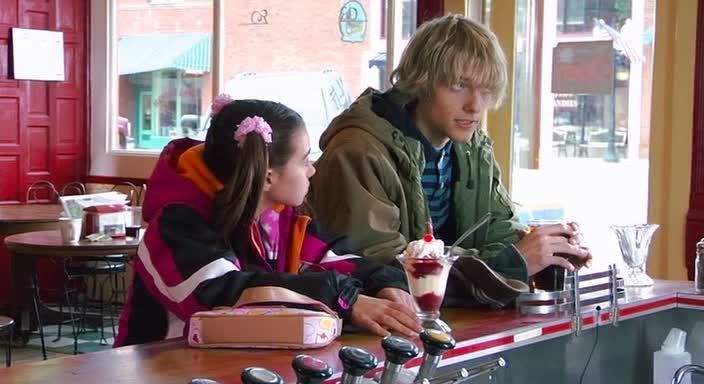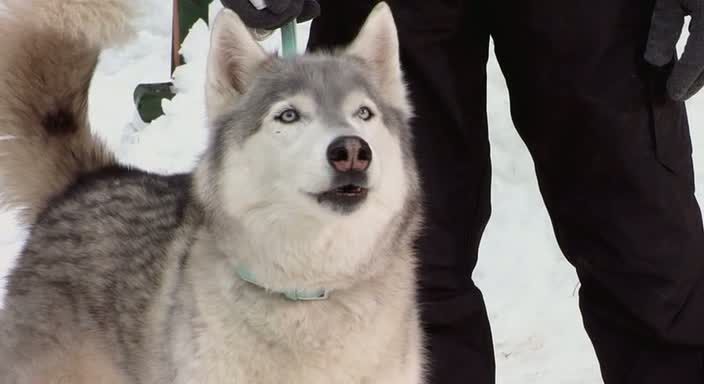 ----------------------------------------------------


[ About file ]

Name: 1L.R1CH14M0.D3LL4.F0R3ST4[DVDRip-Ita Eng-MaU].avi
Date: Fri, 19 Aug 2011 13:22:15 +0200
Size: 1,412,960,098 bytes (1347.504 MiB)

[ Magic ]

Tipo file: RIFF (little-endian) data, AVI, 704 x 384, 25.00 fps, video: XviD, audio: Dolby AC3 (6 channels, 48000 Hz)

[ Generic infos ]

Duration: 01:24:05 (5044.96 s)
Container: AVI
AVI has index: Yes
Total tracks: 3
Track nr. 0: video
Track nr. 1: audio {Italian}
Track nr. 2: audio {English}

[ Relevant data ]

Resolution: 704 x 384
Width: multiple of 32
Height: multiple of 32
Average DRF: 3.637
Standard deviation: 0.935
Std. dev. weighted mean: 0.731

[ Video track ]

FourCC: xvid/XVID
Resolution: 704 x 384
Frame aspect ratio: 11:6 = 1.833 (~1.85:1)
Pixel aspect ratio: 1:1 = 1
Display aspect ratio: 11:6 = 1.833 (~1.85:1)
Framerate: 25 fps
Total frames: 126,124
Stream size: 1,050,981,390 bytes (1002.294 MiB)
Bitrate: 1666.584 kbps
Qf: 0.247
Key frames: 1,554 (0; 93; 96; 346; 596; ... 125971)
Null frames: 0
Min key int: 1
Max key int: 250
Avg key int: 81.161
Delay: 0 ms

[ Audio track nr. 1 ]

Audio tag: 0x2000 (AC3)
Channels: 6
Chunks: 78,406
Stream size: 281,005,312 bytes (267.988 MiB)
Bitstream type (bs): AC3
Frames (bs): 156,811
Duration (bs): 01:23:38 (5017.952 s)
Chunk-aligned (bs): Yes
Bitrate (bs): 448 kbps CBR
Sampling frequency (bs): 48000 Hz
Mode (bs): 3 front, 2 rear, 1 LFE
Preload: 192 ms
Max A/V diff: 224 ms
Delay: 0 ms

[ Audio track nr. 2 ]

Audio tag: 0x55 (MP3)
Channels: 2
Bitrate: 113.16 kbps VBR
Chunks: 209,084
Stream size: 70,979,424 bytes (67.691 MiB)
Bitstream type (bs): MPEG-1 Layer III
Encoder (bs): LAME3.98r
Frames (bs): 209,084
Duration (bs): 01:23:38 (5018.016 s)
Chunk-aligned (bs): Yes
Bitrate (bs): 113.159 kbps VBR
Sampling frequency (bs): 48000 Hz
Mode (bs): joint stereo
Padding (bs): No
Emphasis (bs): none
Preload: 192 ms
Max A/V diff: 200 ms
Delay: 0 ms

[ Video bitstream ]

Bitstream type: MPEG-4 Part 2
User data: XviD0050
Packed bitstream: No
QPel: No
GMC: No
Interlaced: No
Aspect ratio: Square pixels
Quant type: H.263
Total frames: 126,124
Drop/delay frames: 0
Corrupt frames: 0

I-VOPs: 1554 ( 1.232 %)
P-VOPs: 47842 ( 37.933 %) ########
B-VOPs: 76726 ( 60.834 %) ############
S-VOPs: 0 ( 0.000 %)
N-VOPs: 2 ( 0.002 %)

Max consecutive B-VOPs: 2
1 consec: 15820 ( 34.188 %) #######
2 consec: 30453 ( 65.812 %) #############

[ DRF analysis ]

average DRF: 3.637
standard deviation: 0.935
max DRF: 8

DRF<2: 0 ( 0.000 %)
DRF=2: 11981 ( 9.500 %) ##
DRF=3: 44056 ( 34.931 %) #######
DRF=4: 53639 ( 42.529 %) #########
DRF=5: 10991 ( 8.715 %) ##
DRF=6: 5104 ( 4.047 %) #
DRF=7: 309 ( 0.245 %)
DRF=8: 42 ( 0.033 %)
DRF>8: 0 ( 0.000 %)

I-VOPs average DRF: 2
I-VOPs std. deviation: 0
I-VOPs max DRF: 2

P-VOPs average DRF: 2.968
P-VOPs std. deviation: 0.639
P-VOPs max DRF: 5

B-VOPs average DRF: 4.088
B-VOPs std. deviation: 0.804
B-VOPs max DRF: 8

[ Profile compliancy ]

Selected profile: MTK PAL 6000
Resolution: Ok
Framerate: Ok
Min buffer fill: 25%

This report was created by AVInaptic (08-07-2011) on 19-08-2011 17:19:21


----------------------------------------------------
| | | |
| --- | --- | --- |
| | Trailer | |
----------------------------------------------------
----------------------------------------------------
----------------------------------------------------
Messaggio modificato da • MAU • il Aug 19 2011, 10:13 PM


★★ DON'T WORRY... SEED HAPPY! ★★